If your doctor recommends orthopedic surgery, here's what Next Avenue readers suggest to plan ahead and improve your post-op recovery
If you or a loved one are planning to have orthopedic surgery (orthopedics is about the musculoskeletal system), there are things you can do ahead of time that can make recovery a little less stressful and definitely more comfortable.
From exercising, shopping for items, and finding resources to support you, here are sage advice from Next Avenue Facebook readers and healthcare providers to help you step into the unknown Eyes wide open.
"Get in-depth information for post-op and get more help than you think you need."
"The key to joint replacement is being prepared and understanding what to expect," says reader Carol Stroski McManemy.
"Get your house in order before you go and 'work ahead', as you won't be able to attend to regular chores for a while," says Maria O'Neill. Another suggestion she shared, "keep your cell phone on you at all times."
"Be prepared to work hard and for the healing to take a little longer (if it doesn't, you'll be pleasantly surprised)," Lisa D. Meyer offered.
Other suggestions include:
Find a trusted surgeon
Finding a surgeon you like may take several attempts – first, ask a trusted family member or friend for recommendations. Searching online is another great option, but be sure to research doctors in your area with high ratings and verified reviews. Or you can ask your GP to select the right person for you.
Also take the time to review "What questions should I ask my doctor before orthopedic surgery" and add any other important questions to you before meeting with a surgeon.
Prehabilitate
For many orthopedic surgeries, prehabilitation or prior physical preparation is often recommended.
"Your physical therapist can help you prepare for and recover from surgery with an individual treatment program to get you moving in the safest and most efficient way possible," says Dr. Scott McAfee, MD at MovementX in Washington, DC.
Get organized
Self-care begins before surgery, and one way to relieve stress is to be organized. Here is a list of things to do to reassure you:
Make an appointment with your physiotherapist
Get a prescription for painkillers before surgery
Apply for a disabled sticker, if applicable
Stock your fridge and freezer with ready meals, including easy-to-eat foods that don't require cutting
Designate a recovery area on the main level, if possible. (Consult your doctor about going up or down stairs.)
Claim a place to keep your phone, remotes, or other items handy
ELIMINATE TRIP HAZARDS AND PROTECT YOUR HOME: Throw away or tape down rugs, install night lights in your hallway, eliminate clutter to move freely without obstruction.
Place your medical history and information, including key contacts, in a visible place in your home
Set up a work-from-home office, if necessary
Buy in advance
Below are things to consider before going to the hospital. Since each operation is unique, review these suggestions with your doctor or physical therapist to determine suitability and what other items may be needed after surgery.
ice therapy machine (or a bag of frozen vegetables!): Cold therapy uses cold and compression to reduce swelling and improve pain control. You can find these home-made machines on online retailer sites or at medical supply stores.
Bedside chest of drawers: A portable toilet can be useful, especially in the middle of the night, if necessary.
Raised toilet seat: Moving closer to the seat, with or without arms, can make the transfer more manageable for you when needed.
Wedge pillow (or extra pillows): This is extra support to keep your leg elevated or a place to rest your arm.
Non-slip bath mats: Get them both for the bathroom floor and the tub/shower.
shower chair: Whether it's to reduce the risk of falling or to help with self-washing, this is an essential item you might decide to keep after healing.
Cast iron watertight cover: This is a waterproof sheath that covers your cast to protect it from water or moisture that may reach your incisions or stitches.
walking aids: Confirm which device(s) you will need after the operation: wheelchair, crutches, scooter, walking boot, walker or cane, or if you may need some or all of them during the recovery period .
zip ties: Attach a basket, bag, lunch bag, backpack or carpenter's tool belt to your walking device and store your phone, book, food or other essentials nearby.
Line care
"I'm a retired doctor and I had no idea what recovery would be like," says Dr. Marsha Wallace, a retired doctor of internal medicine in Alexandria, Virginia. Wallace underwent surgery at 65 after breaking his wrist on a nighttime walk. with his dog. His advice: "Get detailed post-op information and get more help than you think you need. You can always send them home."
You may also want to find help for your pets; you may not be able to feed or walk them after the operation.
Not knowing where to turn, Wallace reached out to a community network she was already a member of for general household help.
The well-known phrase, "it takes a village", is at the heart of the volunteer-run organization, "Village to Village Network" (VtV), which began in Beacon Hill, Massachusetts, nearly 20 year.
"Our goal is to give back to the community," said Barbara Sullivan, General Manager of VtV. With programs in 44 states and four countries, Neighbors provide neighbors with a variety of services, including help with cooking, cleaning, and most importantly, reliable transportation.
"Our services are for anyone who needs help, not just seniors. We're a great resource when you can't rely on Uber," Sullivan said.
If you are living independently or even with someone, a professional caregiver may be needed after surgery. Having someone you trust to help you manage medications, get you up and down, or change dressings will be a welcome relief. But, more importantly, this person can keep an eye on any changes in your condition, including worsening pain, swelling, signs of infection, or other complications.
To find help, contact churches, synagogues, home care providers or other voluntary organizations in your area.
Interim Healthcare is an organization that offers a continuum of home care.
"We provide what we call 'patient-centered care,'" said Jane Hinton, its clinical director. "We look at mind, body, spirit and family." The company has a presence in nearly all 50 states (and one location in Saudi Arabia) and will perform a free in-home assessment for those seeking care.
You may also want to find help for your pets; you may not be able to feed or walk them after the operation. Also beware of animals that may pose a tripping hazard or bump into your wound while you heal.
To find help, contact churches, synagogues, home care providers or other voluntary organizations in your area. For mental health resources, finding other people who have endured the same journey can be extremely helpful as you move through your own.
In addition to family, friends, or groups through your clinician, there are public and private Facebook support groups for almost every possible injury where you can join to meet others and ask questions. .
Rest and relax
Finally, and easier said than done, now is a good time to practice breathing exercises and meditation, as they can mentally prepare you for the road ahead.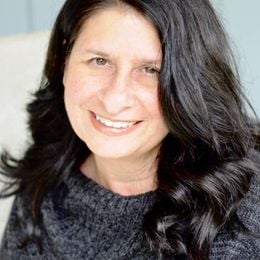 Sheryl Stillman
is a former retail executive turned freelance writer and change management consultant. She enjoys writing on a variety of topics, including aging, technology, and solo travel. Learn more about sherylonline.com.
Read more
you are reading
Tips for planning orthopedic surgery
If your doctor recommends orthopedic surgery, here's what Next Avenue readers suggest to plan ahead and improve your post-op recovery